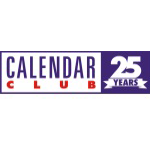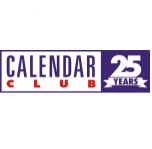 At Calendar Club, our team has worked hard to become synonymous with the festive season. This year marks our 25th anniversary on the high street, celebrating  an important milestone  for our much-loved retail brand. We have outlets in over 200 locations in the UK and Ireland this year, and we have also expanded  our football merchandise mall units across  the UK after the success of our Milton Keynes store in 2022.
We stock a huge variety of calendars, planners and diaries as well as a brilliant selection  of stationery,  books and gifts to give each Calendar Club customer the best choice of Christmas presents for their loved ones this year. With most of our products priced £15 or under, we offer the perfect, quality and affordable gifts for all.
We stock an amazing variety of 2024 calendars, with our favourites including Thomas Kinkade's Disney Dreams, Classic Doctor Who, Pokémon, The Gruffalo, Taylor Swift, and the ever-popular Cliff Richard. The full range includes loved brands such as Stranger Things, Elvis, Banksy, Stitch, Friends, Nightmare Before Christmas, Minecraft, national and domestic football teams, local interest, and over a hundred dog breed calendars.
Location
Unit 4, Ground Floor, Stephen's Green Shopping Centre.