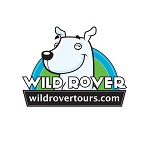 Wild Rover Tours is the most prominent in rank, review, importance and position of all touring companies operating on the island of Ireland.  Our most recent awards on TripAdvisor (March 2020) announced just before the covid pandemic are testament to that. Every consecutive year since 2016 Wild Rover Tours has ranked as the number 1 tour operator in Ireland with a comprehensive variety of day tours, overnight tours and private tours. TripAdvisor split the awards in 2020. National and International, we have topped out in following categories. No other tour company in Ireland recognised in these awards. (awards based on the "travellers experiences' in the global market 2019).
Please visit our website for details.
Location
Unit 29, Ground Floor, Stephen's Green Shopping Centre.