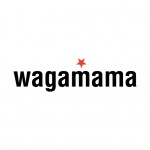 Wagamama Here in wagamama we believe that we are what we eat.  Eating is the most important activity of our daily lives. In 2016 wagamama introduced Kaizen- a Japanese concept meaning 'good change' but it has come to mean something bigger – a process of constant improvement, balance, harmony, openness and treating each other better. Whether it's lunch or dinner, wagamama has always been the hero of quick fresh food – but what's the rush?  Make that Tiger beer a large one?  Fancy a couple of mochi or a beautiful raw juice?  Sit back, relax, let the steam rise and let us take you from bowl to soul.
                                          'every day, in simple ways, strive to be better than the day before' #kaizen
Location
Unit B4B, South King Street, Dublin 2.