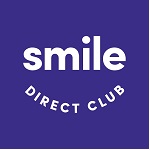 Smile Direct Club We make a 3D image of your teeth that lets us see what's going on and helps us design your treatment plan. Our clear aligners are BPA-free. Every customer receives several sets of custom, tight-fitting clear aligners to gradually shift their teeth into the desired position, a process that takes, on average, 4-6 months. The best part? SmileDirectClub aligners are up to 60% less than the price of other teeth straightening options and usually don't require any dentist's office check-ups.
Join us on level one for a free 30 min consultation.
Please note current opening hours are: Tuesday to Saturday 10am to 6.30pm.  Sundays closed. 
Location
Unit 106, Middle Floor, Stephen's Green Shopping Centre.